Announcements
Local 510 Members have ratified their Tradeshow and Convention Installer Agreement
Final Tally:
YES: 158
NO: 11
Events Post Covid
Work During Covid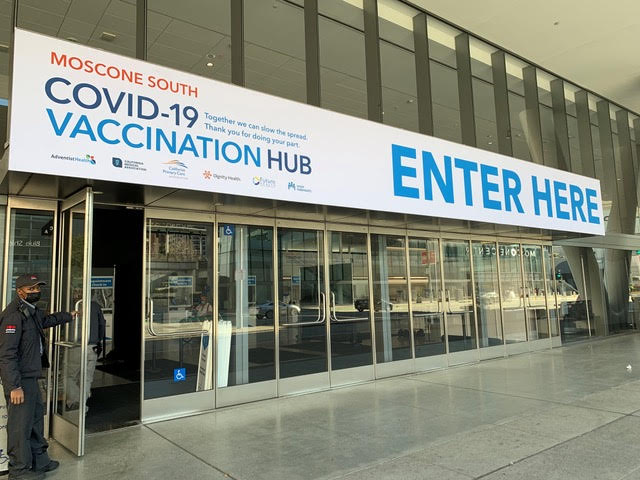 Click on the photo for more pictures
Union Dues Announcement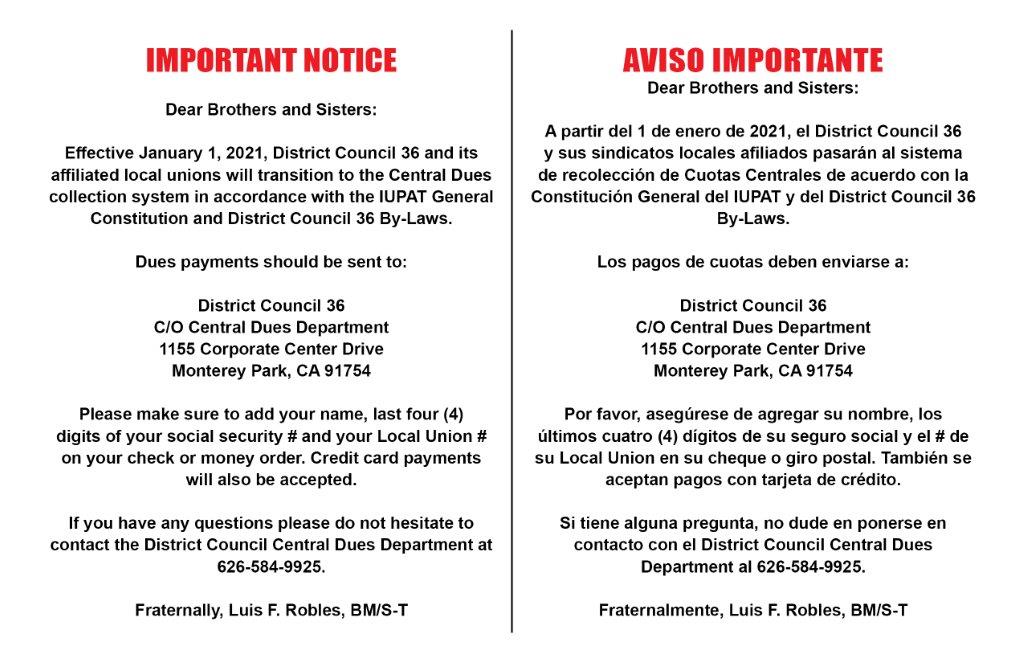 Alameda County Food Distribution
https://www.alamedafoodbank.org/get-food/
San Mateo County Food Distribution

Please consider joining us to volunteer. Each distribution requires about 60 volunteers to make sure it runs smoothly, and we could use the help!
While the typical volunteer shift is 8:30am - 1:00pm, increased traffic on Rollins Road as a result of the large numbers of cars coming through to pick up food makes ensuring traffic safety even more essential. If you can, please join us early (around 7:15am) to help with traffic control both outside and inside the parking lot. As always, sign in and loading volunteers remain needed as well. Please email Community Services Director Rayna Lehman if you (and any of your members!) are able lend a hand at Rlehman@UWBA.org.
San Francisco Food Pantries
https://www.sfmfoodbank.org/find-food/
Monday
Golden Gate Park Senior Center, 9 am – 1 pm
6101 Fulton St, San Francisco, 94121
SF Ballet, 9 am – 1 pm
333 Fulton St, San Francisco, 94102
Tuesday
Cesar Chavez Elementary, 9 am – 1 pm 825 Shotwell St, San Francisco, 94110
Mission High School, 9 am – 1 pm Registration Required – Bring ID to register on location.
3750 18th St, San Francisco, 94114
Stonestown (Drive-thru only), 11 am – 2 pm Registration Required – Register HERE
501 Buckingham Way, San Francisco, 94132
Wednesday
Kezar Stadium, 12 pm – 4 pm
670 Kezar Dr, San Francisco, 94118
Stonestown YMCA (Walk-up), 12 pm – 4 pm Registration Required – Bring ID to register on location.
333 Eucalyptus Dr, San Francisco, 94132
Thursday
Bessie Carmichael Elementary, 9 am – 1 pm
375 7th St, San Francisco, 94103
Friday
Cow Palace, 9 am – 1 pm Registration Required – Bring ID to register on location.
2600 Geneva Ave, Daly City, 94014
Oracle Parking Lot (Drive-thru only), 11 am – 2 pm Registration Required – Register HERE
Cars line up on the southern side of Terry A Francois Blvd.
74 Mission Rock St, San Francisco, 94158
Saturday
Minnie & Lovie Ward Rec Center, 9 am – 1 pm
650 Capitol Ave, San Francisco, 94112
Oracle Parking Lot (Walk-up), 9 am – 1 pm
74 Mission Rock St, San Francisco, 94158
Marin Food Pantries
Wednesday
Bayside MLK, 10.30 am – 12.30 pm
200 Phillips Dr, Marin City, 94965
Northgate Mall (Drive-thru only), 11 am – 2 pm Registration Required – Register HERE
Cars line up on the South side of the mall, near Restoration Hardware Outlet.
9000 Northgate Dr., San Rafael, 94903
Thursday
San Geronimo Valley Community Center, 12 pm – 2 pm
1 Lagunitas School Rd, San Geronimo, 94963
Friday
Tamalpais High School, 10:30 am – 12:30 pm
700 Miller Ave, Mill Valley, 94941
Saturday
Kerner Drive-thru Pantry, 10 am – 2 pm
2550 Kerner Blvd, San Rafael, 94901

– Check Your Local Labor Council Website for Current News and Information:

Alameda County Central Labor Council (510) 632-4242
San Francisco Central Labor Council (415) 440-4809
Page Last Updated: Apr 21, 2021 (22:41:48)